Kath Roach - Managing Director
Claire Brogan – Senior Consultant
Sara McMahon - Senior Consultant

We offer extensive and varied expertise across all areas of corporate governance from which you and your organisation can benefit. We aim to be leaders in our field and continue to expand and update our skill base and knowledge in best practice principles.
---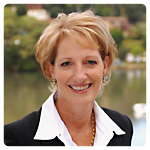 Kath Roach - Managing Director
Kath Roach is the Managing Director and founder of SINC Solutions Pty Ltd and brings over 23 years public sector experience to the role. She works exclusively with State and Local Government to bring best practice contemporary solutions to a myriad of issues. Previously, Kath was the Executive Director of Governance and Regulation at the NSW Department of Housing. This role had responsibility for corporate governance across the Department and in particular ensured a separation of governance from policy and service delivery functions.
Prior to Kath's appointment at the Department, she was the first Internal Ombudsman for a local council in NSW establishing the Office at Sutherland Shire Council in 1999. She was instrumental in developing the 'Triple Governance Track – Prevention, Education and Investigation', which is a best practice model for embedding a fraud management strategy across an organisation. Kath has continued with independent reviews and addressing issues of poor administration and is currently contracted in this role for a large metropolitan council. Kath has over 13 years experience as a member of the Australian Federal Police. She undertook a variety of roles including fraud and narcotic investigation and detection; surveillance activities; investigator with the National Crime Authority (now known as the Australian Crime Commission); International Police Officer in Cyprus with the United Nations; and the investigation of and liaison with, external agencies on organised crime figures operating on the East Coast of Australia.
Kath holds a Master's degree in Business Administration (majoring in Public Sector Management and Human Resource Management) as well as a Bachelor of Commerce degree (majoring in Legal Studies for Business; Human Resource Management and Organisational Behaviour). She is a former Chair and current member of the Executive of the Corruption Prevention Network and in 2005/06 completed the Emerging Leaders Program with the Centre of Economic Development of Australia. Kath is an independent member of numerous Conduct Review Committees across NSW Councils.
---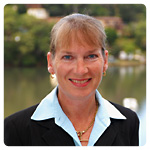 Claire Brogan - Senior Consultant
Claire Brogan is a Senior Consultant for SINC Solutions and brings 19 years investigation, auditing and research skills and experience to the role. Claire's background encompasses work across various fields including local government, private enterprise and regulatory functions. Claire holds an Applied Science degree, a Certificate in Management (with distinction), a Certificate in Corporate Investigations, and is Lead Assessor qualified.
Recently Claire has utilised her investigative and audit skills, conducting a number of investigations and process reviews for SINC Solutions including reviews of Customer Service; Records Management; and Freedom of Information and Section 12 processing.
Claire's heightened skills of research and investigation across different private and public sectors lends her well in being able to identify an issue, research effectively, and come up with practical recommendations for the issue, considering cost effectiveness for that organisation. In addition, Claire has had the experience on the ground in both a team and in a management role to know what solutions work or not, and in addition, how best to implement them.
Claire's investigation experience stems from 6 years at Sutherland Shire Council's Office of the Internal Ombudsman as an Assistant Internal Ombudsman, in a reactive role conducting investigations as a result of complaints regarding defective administration or complaint about the conduct of staff or Councillors. Claire also had a proactive role in developing an ethical workplace, educating and improving corruption resistance and identifying and minimising risks. This work encompassed the "Triple Governance Track" of "Prevention, Investigation and Education", for which the office has been recognised and won 2 awards.
Claire has had experience in investigations relating to suspected maladministration and/or corruption covering issues from building and development, recruitment, waste management, conflict of interests, tenders, secondary employment, bullying and harassment, use of alcohol/drugs, favouritism/nepotism, gifts and benefits, administrative conduct of Councillors, operations of Council committees, lack of Council response to matters, fairness in general decision making of Council officers, and general corruption allegations. These investigations have involved Councillors and all levels of staff from junior staff right through to General Managers and have involved covert surveillance techniques, Protected Disclosure complaints, reviews of entire units, and issues dealing with difficult, controversial and highly sensitive issues.
Claire's diverse background also includes work in a regulatory role for the National Association of Testing Authorities as a Regional Manager in Construction Materials. Her role here involved assessing laboratories compliance with requirements based on the ISO 9000 quality systems, and associated technical competencies of laboratories. Underpinning Claire's experience is 3 years work in private enterprise as a research consultant in the agricultural field.
---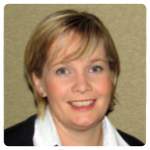 Sara McMahon – Senior Consultant
Sara McMahon is a Senior Consultant with SINC Solutions who brings 20 years of administration and governance, project management and corporate education to the role.
Sara has worked in Local Government with a Large Metropolitan Council for the past 14 years, providing advice, support, policy direction and training to Senior Management, Councillors and a diverse workforce of more than 1500 employees.
Using her detailed knowledge of the Local Government environment, including legislative and policy requirements, Sara has developed innovative and thorough training strategies and programs on topics related to governance, ethics, values and leadership for staff. These training approaches have won accolades for Sara's employer in the LGMA (NSW) Management Excellence Awards and for herself as a nominee for the 2011 Ministers Awards for Women in Local Government.
Sara has extensive experience identifying the need for, developing, implementing, educating on and monitoring of a wide range of policies, procedures and plans in the public sector context. This includes topics such as: Codes of Conduct; Social Media; Fraud and Corruption Prevention; Gifts, Benefits and Hospitality; Conflict of Interests ; Whistle blowing ; Code of Meeting Practice; Privacy Management; Lobbyists; Customer Service and Complaints Handling. Holding the role of Protected Disclosures Officer, Sara has managed and supported persons who have reported wrongdoing in the organisation.
Sara's background also includes experience as Board Member for a Credit Union and working in the Commonwealth Public Service in Project and Recruitment roles.
Sara holds a Bachelor of Commerce Degree from Wollongong University majoring in Industrial Relations and Legal Studies and a Graduate Diploma from Deakin University in Case Management and Client Service.